Donate to Florida Death with Dignity
Florida's Death with Dignity's overall mission as a 501(c)(3) non-profit is providing education and advocating for expanding end-of-life care options. We are leading Florida's efforts to support the rights of people with a terminal illness to decide for themselves which end-of-life option they choose to access.  We rely on grassroots activism to achieve our mission.  Donate today to support our work making this happen.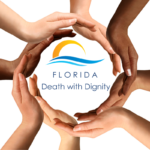 TRIBUTE AND MEMORIAL GIFTS
Making a gift is a meaningful way to honor or remember someone special.  Your gift reflects your desire to make a lasting impact on the lives of others.  We thank you for your gift in honor of a special person or occasion, or in the memory of a loved one.  We will send a notification of your gift (not to include the donated amount) to your designees, if so requested in the "message box" on the donation form.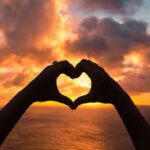 DONATIONS VIA MAIL TO FL DEATH WITH DIGNITY'S ADDRESS
To make an honorary or memorial gift by mail, please download and complete this form then send it with your check payable to Florida Death with Dignity, and on the memo line write DONATION.  Please mail it to:
FLORIDA DEATH WITH DIGNITY
PO BOX 510651
MELBOURNE BEACH, FL 32951
All contributions will be gratefully acknowledged and are tax deductible.  Our Federal Tax ID number is 87-4206667.