Personal Stories
All of these people have had to face a terminal illness themselves or with a loved one. Some were able to have the death that they wished because of the state they lived in. Others, like those in Florida, did not have the option of peaceful death on their own terms.
One in five Americans lives in a jurisdiction with access to medical aid in dying. Four in five do not. The medical aid in dying movement gathers strength every time someone shares their story. If you have a story to share, please contact us and we will help you share it.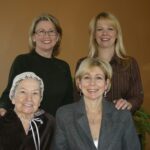 My mom, Marcia Helliwell, was a very strong woman. She was married twice, raised 6 kids. Life was not easy. During parts of that period she was a ...
Constance Marie Piccone was born in 1924 to an Irish mother and Italian father and was raised as a devout Catholic in Philadelphia, PA. Her parents said ...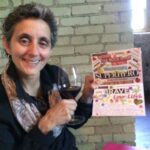 My sister Laura has been a Fayetteville, North Carolina resident and clinician for 30 years and has been a successful business owner for 17 years. She is a ...
It started with a cough, Harry was prone to colds and this one was tenacious in its hold on him. Four months later, and twenty pounds lighter,...