Our Core Team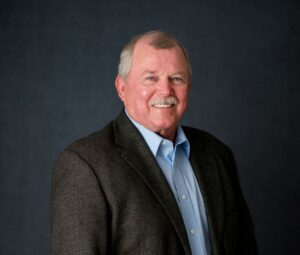 Tony Ray, Founder Florida Death with Dignity
Tony Ray founded Florida Death with Dignity. Having personally experienced the death of several family members who would have chosen a medical aid in dying option if one were available to relieve their suffering, he is motivated to get an aid in dying law passed in Florida.
Tony started his own company in the late 70's building commercial and residential buildings. Quality and excellent customer satisfaction were paramount and a trademark of 40 years of successful business. Recently retired, the leadership and organizational skills acquired during that time are key to growing this organization.
Tony says "Other than family, working towards a medical aid in dying law is the most important thing I have ever done."
Tony is a lifelong Floridian with a large extended family located in Florida. He is married with three grown children and five grandkids. He is an avid boater and loves traveling.
Helayne Ray, PhD
Helayne is a co-founder of Florida Death with Dignity. She retired from Raytheon Security Innovations Government Solutions as the COO in 2014 to take care of family members as they approached their final years with terminal illnesses. Helayne was the Treasurer on the Board of Directors for the Brevard Indian River Lagoon Coalition, a non-profit environmental organization from 2016-2019.  She is focused on creating an organization with sufficient resources necessary to educate the public about end of life options for the terminally ill, and work towards the inclusion of a medical aid in dying choice in end of life options.
She holds an MBA and a PhD in Computer Science from the Florida Institute of Technology, where she taught as an adjunct instructor.
Kate Parker, MBA
Kate is a co-founder of Florida Death with Dignity , and is helping to create a strong infrastructure, providing the tools of success, and spear-hearing community involvement from her home in The Villages, Fl.
Aside from spending 30 years in management in the high-tech industry, she has spent most of her adult-life's free time working for fundamental rights on an individual level, on behalf of those less fortunate, through various religious and civic organizations. She was also an avid supporter of the Death with Dignity movement on the west coast.
She holds multiple college degrees including a Bachelor's in Theology, and a Masters in Business Administration. Now that she is retired and living in Florida, Kate has made it her new life's goal to bring the Death with Dignity option to all Floridians.
Roberta D. Goode, MSBE
Roberta Goode is the South Florida Regional Director for Florida Death with Dignity.
Roberta says "My beautiful, elegant mother suffered greatly during her death from ovarian cancer, despite having hospice care. "No more pain," and continued dignity were her final requests. When I learned that was impossible, I dedicated my energy to enacting the Florida End-of-Life Options Act so that no other Floridians experience this trauma."
Roberta grew up in Florida and attended the University of Miami. After earning her B.S. in premedical studies and her M.S. in biomedical engineering, she worked as a product development engineer at Cordis Corporation (now Johnson & Johnson), and was granted four US patents for cardiovascular technologies. Her subsequent work at Baxter Healthcare and Beckman Coulter in manufacturing engineering and quality engineering ultimately led her to found Goode Consulting International LLC (GCI), an engineering consultancy to the global medical device industry. In addition to her adjunct faculty appointments at the University of Miami's College of Engineering and George Washington University's School of Medicine & Health Sciences, Roberta is an active member of the Florida Inventors' Hall of Fame and the Academy of Science, Engineering and Medicine of Florida.
Elizabeth Kufrovich
Elizabeth Kufrovich is a lifelong resident of Florida. Her experiences have led her to her current pursuit of a Bachelor's Degree in Public Policy from New College of Florida and hopes to continue her education into law school following her graduation. She has worked previously as a campaign intern for a state representative, a substitute teacher's aide, and has volunteered for many statewide causes. 
Elizabeth is committed to supporting individual rights and is committed to Florida Death with Dignity in honor of her grandfather's passing.
Catherine Wallace, MS
Catherine Wallace is the East Central Florida Regional Director for Florida Death with Dignity. She is a native of North Dakota and is a retired clinical audiologist. Catherine is a military veteran, serving 8 years in the United States Coast Guard. Catherine's advocacy work with Death with Dignity began in North Carolina where her sister is living with stage 4 breast cancer. Catherine has lived in Boca Raton, Florida for 20 years. Her husband Jeffrey is a hospice physician in Broward County, Florida.
Barry Birdwell, MBA
For over 20 years Barry has been an active volunteer at large national health care agencies. In that time, he has held multiple volunteer leadership roles and advocated for cancer patients regarding public policy. Recently retired from a 40+ year career as an engineer, he brings a multi-dimensional team management skill and is ready to put his excess capacity to work.
Barry says "End of life and its gravity is something we all will experience. My time as a patient advocate for some time terminal patients has shown me, death with dignity is more than what we should consider. In reality it is something we need to plan for. A personal choice, my life, my choice."
Barry holds a master's in business administration and a certificate in Non-Profit Management and is focused on our mission.